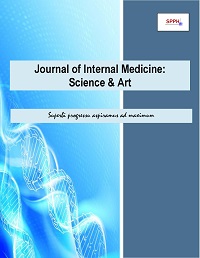 ISSN 2693-7476
Scope:
The Journal of Internal Medicine: Science & Art (JIMSA) is a peer-reviewed open-access medical journal that publishes original research, reviews, case reports, and letters covering a broad field of its specialty. We intend to publish stimulating articles to read, educate, and inform readers with the most up-to-date research in medicine. JIMSA also focuses on the interactions between the physical and psychological environments. Journal topics center on modifiable factors that impact health, such as physical and mental conditions, environmental pollution, social circumstances, quality of life, mental health, and sensitivity to environmental factors. Journal is also aimed to address public and population health. Rare cases or common diseases with unique presentations are welcome, too. The journal is now in the "Gold Rush" collection library and indexed in CiteFactor, Academic Resource Index, Scilit, iCi, and the ICI World of Journals, ROAD (https://portal.issn.org/resource/ISSN/2693-7476#) - one of the largest international databases of scientific journals.

Aims:
To fill a niche for practical information about physiological, pharmacological, psychological, and pathological forces that impact populational health.
To afford an international platform for meaningful interdisciplinary collaboration to promote safe, effective, and affordable global patient care.
To connect conventional and evidence-based complementary medicine to produce overall wellness.
To interest conventional and integrative audiences, including physicians, researchers, educators, and all healthcare providers.
View the journal's Editorial Board.